CASTLEWOOD BUILDERS  is a family-operated custom home builder based in Bethesda, MD. For more than 20 years we have delivered on our promise to provide superior, imaginative home design. We believe in building beautiful homes for our clients, and lifelong relationships.
BEAUTIFUL AWARD
WINNING HOMES
Our family takes great pride in building high-quality homes, designed and executed to suit our clients' individual and family lifestyles. It is our honor and privilege to serve some of the finest neighborhoods in Maryland, Virginia, and Washington, D.C.
Whether fulfilling a custom build or a single-room remodel, we hold ourselves and our trades partners to the highest standards. We work diligently to ensure our homes are safe, comfortable, gorgeous, and wholly yours.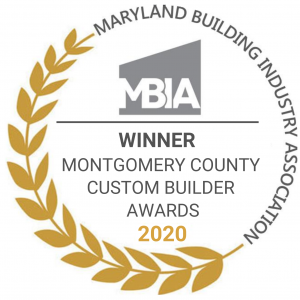 MEET THE WOOD BEHIND CASTLEWOOD
SINCE AGE 10, I've been driving nails into homes. Growing up, my dad was a Project Manager. My cousin and I spent weekends and summers working with him doing home improvements. By our early twenties, my cousin was a skilled carpenter and I landed my first Project Manager job in Montgomery County.
THANK YOU
After 20+ years in the residential and commercial construction industry, Andrea and I continued the family business and established Castlewood Builders. We partner with the best architects, engineers, and building artisans to create remarkable homes, down to the finest details.
To our valued clients, thank you for your patronage and loyalty. For those considering building a home with Castlewood Builders, it would be our honor and privilege to make your dream a reality.